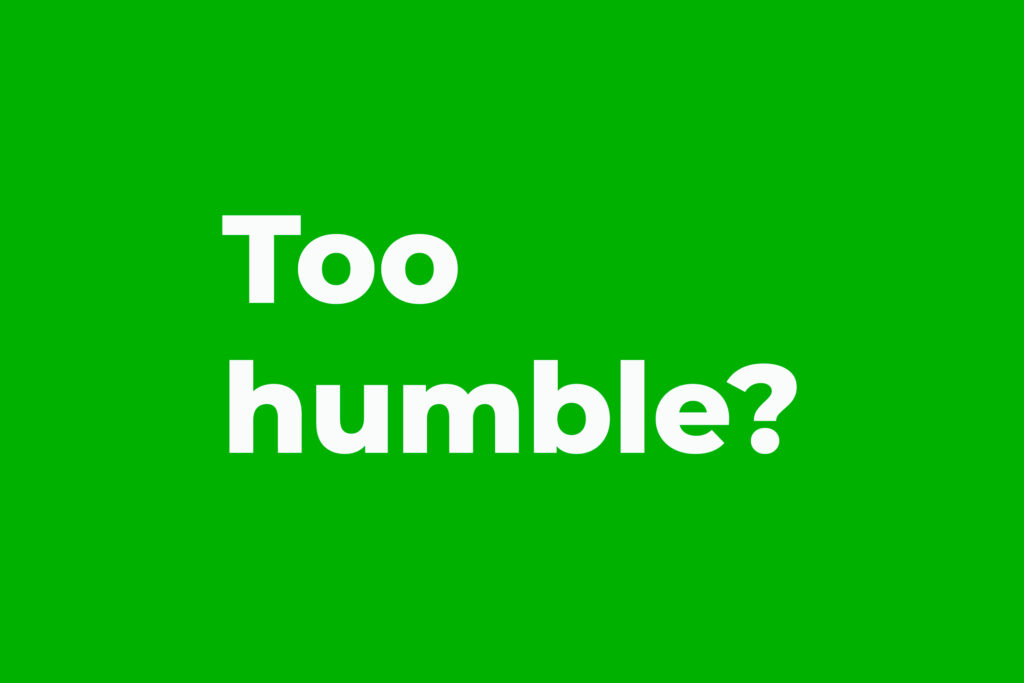 As of 2020, Denmark has five companies on the list of the world's most sustainable businesses – among others, Ørsted, who has taken first place, Chr. Hansen and Novozymes. But companies far from the C20 index make huge efforts to ensure a sustainable business, too – with a focus on energy reduction, CO2 savings and a responsible approach to production and operation.
Over time, companies' stakeholders have become inoculated against ambigious words and extenstive, but weak, promises. Clients, employees and shareholders want transparency, responsibility and concrete initiatives that make an actual difference. 
But in our eagerness to avoid greenwashing, several companies are presumably committing some kind of communication sin – namely, greenblushing. That means neglecting or hesitating to communicate the geunuine and good projects that can, in fact, contribute to inspire other companies, current employees, attract potential employees and create positive PR.
The five symptoms
From my perspective, greenblushing is almost just as bad as greenwashing. If we have become so afraid of our own sustainable shadow that we do not dare to communicate the good initiatives already launched or planned, we are never getting any wiser. If we do not share knowledge of how to devise the most transparent CO2 accounting possible, or how to optimise the value chain on the basis of a sustainability perspective, we are at risk of ultimately becoming irrelevant. Irrelevant to a market that has increasingly pointed the prayer mats towards the companies that contretely, clearly and inspiriringly tell us how they are contributing to a more sustainable planet.
The American online magazine CSR Wire describes five symptoms indicating that your company suffers from greenblushing:
You need all questions answered before daring to say anything. The fewest companies know all of the answers when they start planning their sustainabilty strategy. But there is value in communicating process and progress both internally and externally – as long as it's rooted in a real project with a concrete objective.
You hesitate to talk about your company's sustainabity initiatives, even though you are encouraged to do do. Remember that good stories are influencing, and that they hold the potential to become self-fulfilling prophecies. This is very important to keep in mind, especially internally.
You make light of your company's results on sustainability. It's not about blowing results out of proportions, but about communicating how far you've come and which new goals you're setting.
You assume that the risks connected to communicating about sustainability are bigger than the advantages. When companies are criticised for greenwashing, it's often due to them communicating widely about a one-off sustainable activity that is in no way aligned with the company's profile.
You don't feel like your company is doing anything special. If you refrain from communicating and celebrating the smaller victories as part of a bigger effort, it's hard to provide the backing needed both internally and externally. We often talk about the importance of walking the talk. But most of us can, in fact, both walk and talk at the same time.
Read more about LEAD's own sustainability policy here.